Cobalt Energy provides a complete support solution for all thermal renewable projects, from conception and planning to construction and operation. Specialising in biomass, energy from waste, combined heat and power through to waste to fuel / chemical technologies.
Our experienced team have also been involved in supporting anaerobic digestion and renewable gas technology projects.
We provide a range of services including both Engineer, Procure, Construction (EPC) and Engineer, Procure, Construction Management (EPCM) service delivery. We can also work as a specialist sub-contractor to main project contractors in aspects such as contract management and commissioning activities. Cobalt Energy is an experienced Operations and Maintenance (O&M) services provider.
Our experienced team continues to grow year by year and some have been involved with the UK Energy from Waste sector since the early 1990s. We have a compelling reputation as a project engineering partner in delivering thermal renewable projects. For more information on our previous projects please see our case studies.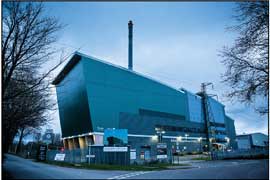 Project development is critical in bringing a concept to life. Cobalt Energy provides comprehensive planning services from the outset, reducing the potential for programme disruption through the planning, construction and operational stages of a project.
Cobalt Energy has extensive experience of managing the development process for thermal renewable projects. We offer a range of services to help developers secure planning permission, select the right technology and ensure their asset is protected financially.
We can guide you through the complex planning and legal processes to secure the future of your development. Our established partnerships and connections with consultants in specialist disciplines mean that we are able to take projects through the planning and design phases successfully.
Using our in depth knowledge across a range of industrial processes we provide advice on technology and carry out feasibility studies, allowing you to make critical decisions on technology selection.
Construction and asset insurance is essential to all projects. We provide independent insurance guidance to de-risk your project and give confidence to investors that their investment is protected.
Often overlooked, an initial 'project contractual strategy and design' has become increasingly important. By developing a bespoke strategy for your scheme we help to manage change and ensure that your project runs to schedule.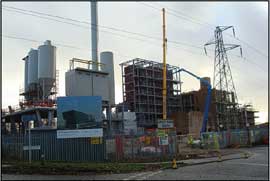 Project, contract and engineering package management, as well as commissioning preparation, are vital to ensure a build runs to schedule.
Cobalt Energy provides tailored resourcing and service provision solutions for Engineer, Procure and Construct contractors (EPCs) and thermal renewable project developers.
We offer complete civil and structural, mechanical, process, electrical and Control and Instrumentation (C&I) project management services and engineering package management services through our in house team and partners.
Plant commissioning is a critical part of any project programme. With an approach developed through our substantial experience, we have a strong track record in designing and delivering process plant commissioning activities.
Projects will encounter delays if performance and operability testing is overlooked, making it an important element of any development. We offer an integrated solution to make sure our customers are prepared for take-over so that this important component of the project runs smoothly.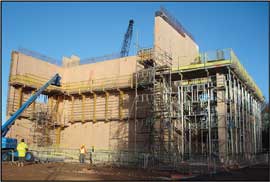 A robust design package is fundamental for driving a project from concept to working facility.
As part of the preliminary design process, Cobalt Energy offers bespoke Front End Engineering Design (FEED) studies focusing on the technical and commercial aspects of a thermal renewable development.
Using our in house and external design capabilities across all disciplines, we provide detailed plant design and advise on equipment selection tailored to your project drivers.
Hazard identification techniques are an integral part of any new build or retrofit project. We offer HAZID, HAZOP and HAZAN services and we are able to form design, construction and operational risk registers.
In addition, we also offer flexible and independent technical advisory services to owners or investors and have established partnerships with several technology providers.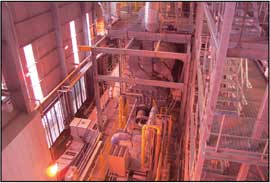 With over 30 years' operations and maintenance (O&M) experience on power and process plants, it is one of Cobalt Energy's core specialist areas, providing a resource or system based solution to meet your needs.
Cobalt Energy offers a fully tailored O&M mobilisation service to maximise the chance of take-over success and minimise operational difficulties.
For thermal renewable facilities, we provide wrap-around services for facility management, acting as a single point of control for your plant.
Workforce training is essential in preventing workplace incidents. We are able advise on training and coordinate practical sessions for you, including human related aspects such as behavioural safety. Using the diverse range of experience within our team, we are also able to offer a mentoring service for your team including appraisal and personal development guidance.
As risk management for both new and ageing facilities is critical to protect your workforce as well as your shareholders' investment, we offer a variety of risk management tools to ensure best industry practice.
In addition we are able to assess your current business, operational and procedural practices to provide you with an assessment on improving efficiency and increasing revenue.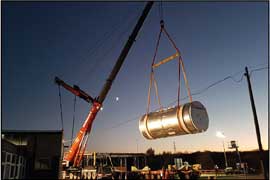 The ability to understand how project financing can affect the specification, engagement and delivery of a thermal renewable project is critical to the planning process.
At Cobalt Energy we save our clients much time and energy by setting a project out in the right direction from the outset.
We are experienced in preparing an appropriate suite of technical and commercial documents, and can select a contracting strategy that matches the financing scheme.
The team has worked extensively with debt and equity providers, legal advisers, insurance brokers and many of the other agents necessary to close the project financing scheme successfully.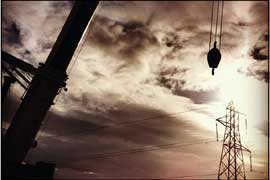 INDUSTRIAL RELATIONS SUPPORT
Maintaining good relations between management, staff and trade unions is vital to site productivity and morale. Stable industrial relations between employers, contractors and trades unions will help the delivery of a project on time and to budget.
Cobalt Energy is experienced in the management of industrial relations and the negotiation of agreements, including those associated with NAECI 'Blue Book'. We provide general and strategic advice to employers and contractors to ensure workplace social tensions are kept to a minimum.
PUBLIC CONSULTATION SUPPORT
Obtaining planning consent and a statutory environmental permit for a renewable energy project is a key requirement. Public consultation is an essential part of the process to gather the views of the local community.
Cobalt Energy is highly skilled in public consultation, with our senior managers having experience dating back to the early 1990s. We are able to help you to consult with the public effectively, presenting the technical aspects of your plans in a way that is accessible to all.
We are also practiced in the preparation of technical documentation for public consultations, working with technology providers, planning consultants, EPCs (Engineer, Procure and Construct contractors) and general construction companies – all of whom have vital input to the process.
In addition, we can provide personnel experienced in responding to technical questions to represent you in live media interviews, such as radio and television.