Energy storage is becoming a critical part of the UK's energy infrastructure to support renewable power and more efficient, reliable and cleaner energy generation.
As well as providing energy storage technology, we are able to offer professional advice on technology selection as well as project development, construction management, operation and maintenance services. We have strong experience in safety studies and engineering reviews of recently installed assets. For more information on our previous projects please see our case studies.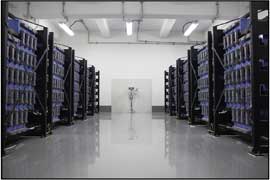 Cobalt Energy is experienced in managing the development process of a project from conception to fruition. We offer a number of services to ensure you select an energy storage system that works for you.
We are able to identify potential sites as well as assess site suitability for an energy storage solution. Once a site has been identified we will advise you on a technology selection that is suitable for the optimal application.
To ensure that an energy storage solution is a good investment, we will also undertake Return on Investment (ROI) calculations for you to make sure the system is financially viable.
Cobalt Energy offers complete engineering package management for energy storage systems through our core project delivery team as well as our UK-wide operations and maintenance (O&M) division.
We are able to service entire projects as the Engineer, Procure and Construct (EPC) Principal Contractor or as the Engineer, Procure, Construct and Maintain (EPCM) Principal Contractor.
Through our established partnerships with technology providers, aggregators and financial modellers, we will deliver a complete energy storage solution tailored to your needs.
Cobalt Energy offers energy storage solutions incorporating Lithium Ion (Li Ion) technology, providing fast response commercial, industrial and utility scale solutions.
Focussing on grid and Distribution Network Operator (DNO) stabilisation applications, this type of 'Power Centric' technology can generate revenue streams such as Enhanced Frequency Response, Firm Frequency Response, Demand Side Response and Arbitrage.
Depending on the industrial application, this technology will also save the consumer money on their energy bills through lower power imports and reduced usage charges.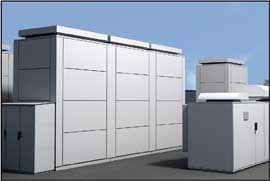 Cobalt Energy provides energy storage solutions that have long durations of power consumption.
With a discharge time of three hours or more, our solutions are ideal for commercial and industrial applications to reduce the use of system charges, shift peak load and load management.
Cobalt Energy works with Flow Battery and Sodium Sulphur (NAS) Battery technology providers in the UK market to deliver sustainable 'Energy Centric' solutions tailored to your industrial application.