Quality and consistency are at the heart of our services to meet our clients' requirements, therefore we hold and maintain an ISO 9001:2015 Quality Management certification for all industrial and engineering services which are deployed.
The energy and engineering sectors are fast paced environments; Cobalt Energy is committed to keeping up to date with the current advances in technology, operations, best practice and compliance. We are members of several associations covering the sectors we work in to remain up to date and well connected.
Cobalt Energy is a member of the following associations: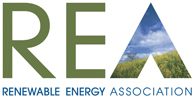 Managing Director Ian Crummack has chaired the UK's National Energy from Waste Conference (2014-2015).